Follow the steps below to create a new project in Pozotron Studio.
First off, you will want to client the + Create New Project button found on the top right-hand side of your studio. Be sure to check out our
pre-submission checklist
for a helpful guide!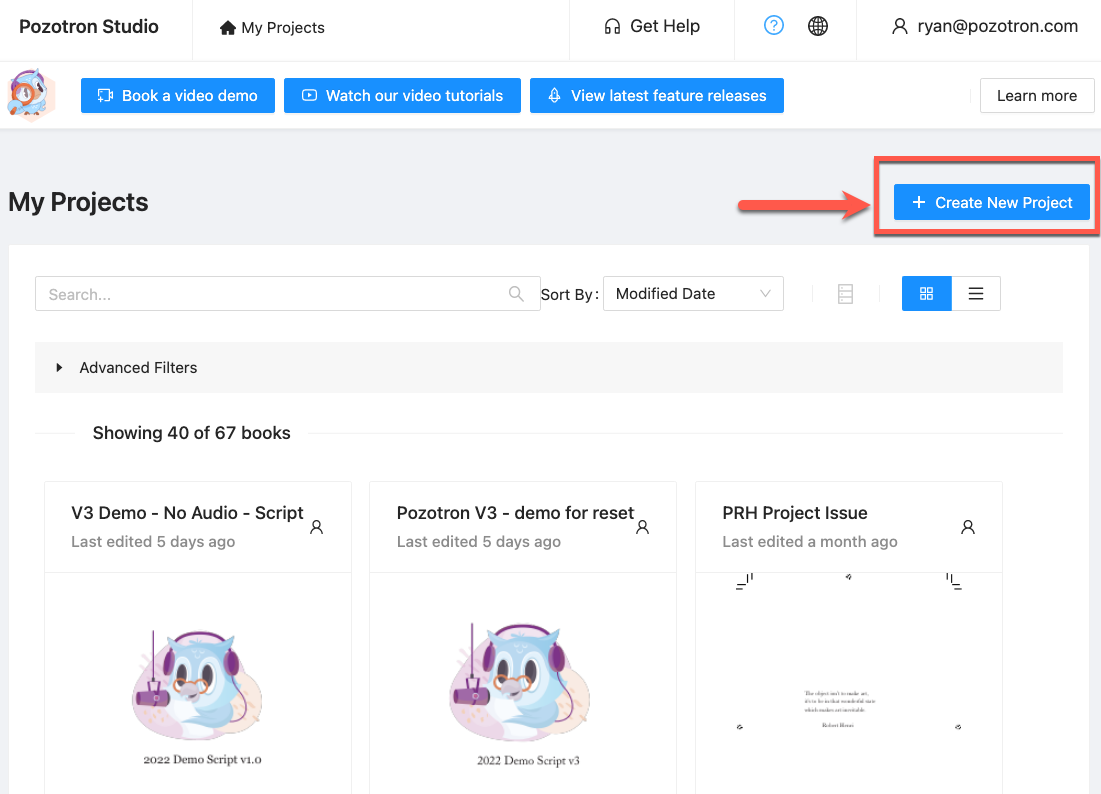 Next, follow these steps to get your project set up correctly:
Give your new project a clear title
Select your script file. This can be a PDF, .docx file, or Epub. Generally, PDFs work the best, but the other types are supported.
The cleaner the copy of your script is, the easier it will be for you to work with in the transcription and reporting stages.
Noise detection is enabled by default not, but you can turn it off here, or filter the results out later inside your project
Once the script is uploaded, you can enter into the project to start uploading your narration.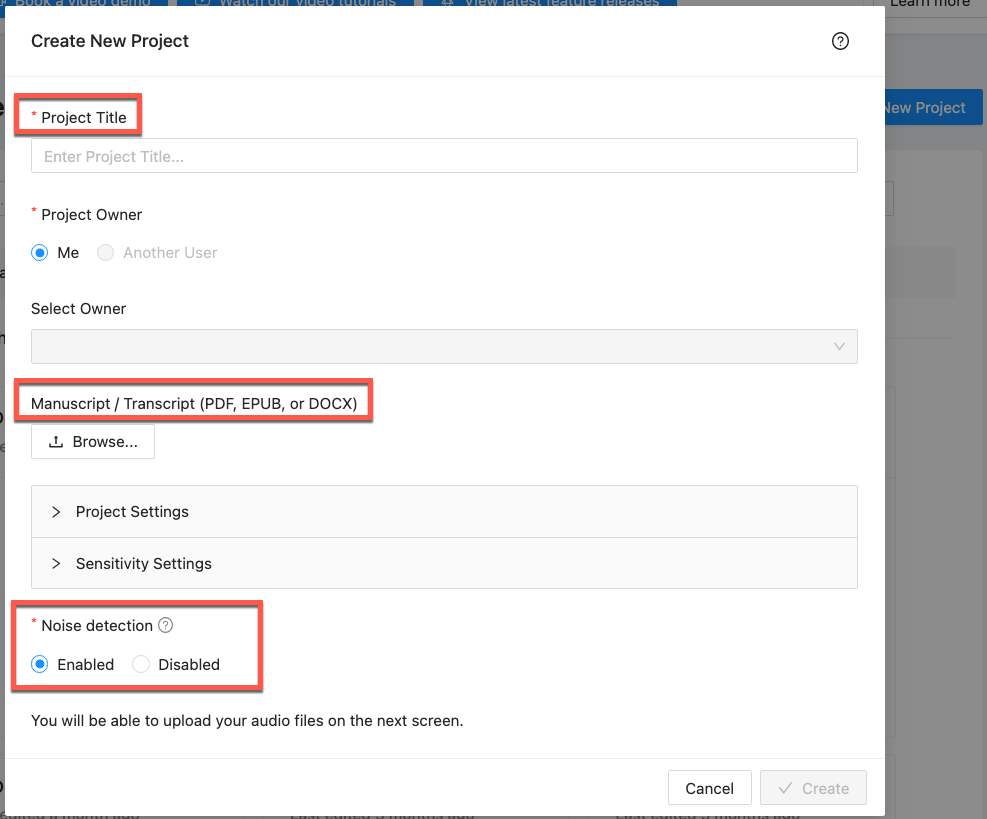 Troubleshooting
There are some common issues you may face with your script and pdf formatting. For more information, please check out our support page for PDF Formatting Issues.
Pre-Project Checklist
We've put together a handy pre-project checklist to get you started!