This article will show you how to create a project and explain each of the project settings available.
To begin, you will want to click the + Create New Project button found on the top right-hand side of your studio. Be sure to check out our
pre-submission checklist
below for a helpful guide!

Next, you'll see a pop-up window prompting you to select your Project Settings.
The only required fields here are the Project Title, and your Manuscript / Transcript.
Give your project a clear name
Click Browse and select the Manuscript you will be narrating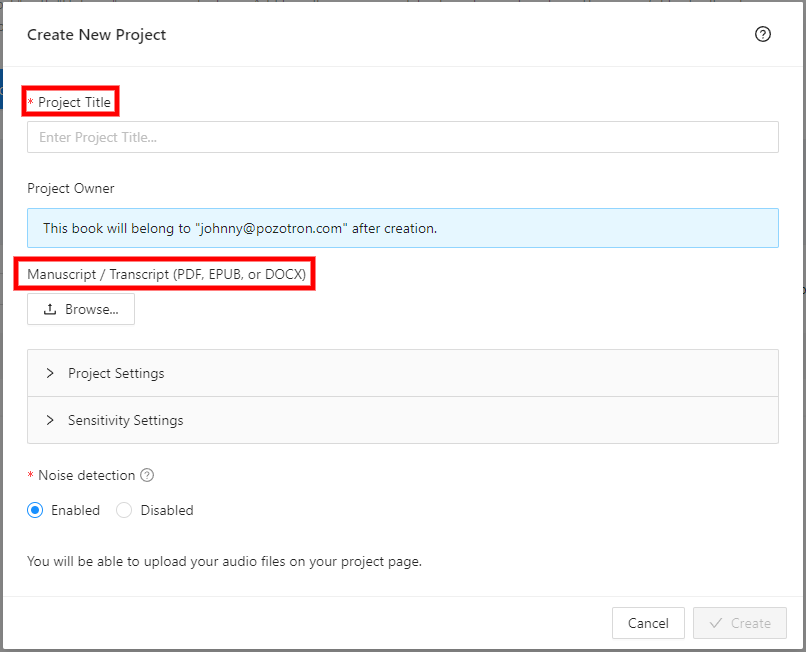 There are additional settings for sensitivity and organization that you are free to use as well.
Project Settings allows you to enter an ISBN (International Standard Book Number) or ID, as well as a Final Due Date for your production
Sensitivity Settings allow you to adjust how strict Pozotron's algorithm is in detecting proofing errors and background noises


Relaxed will set Pozotron to show fewer annotations, and may have an impact on Pozotron's accuracy
Extra Sensitive will cause Pozotron to show more annotations and may lead to a higher number of false positives

You are also able to disable Noise Detection if you do not want Pozotron to detect hard clippings and background noises in your audio files.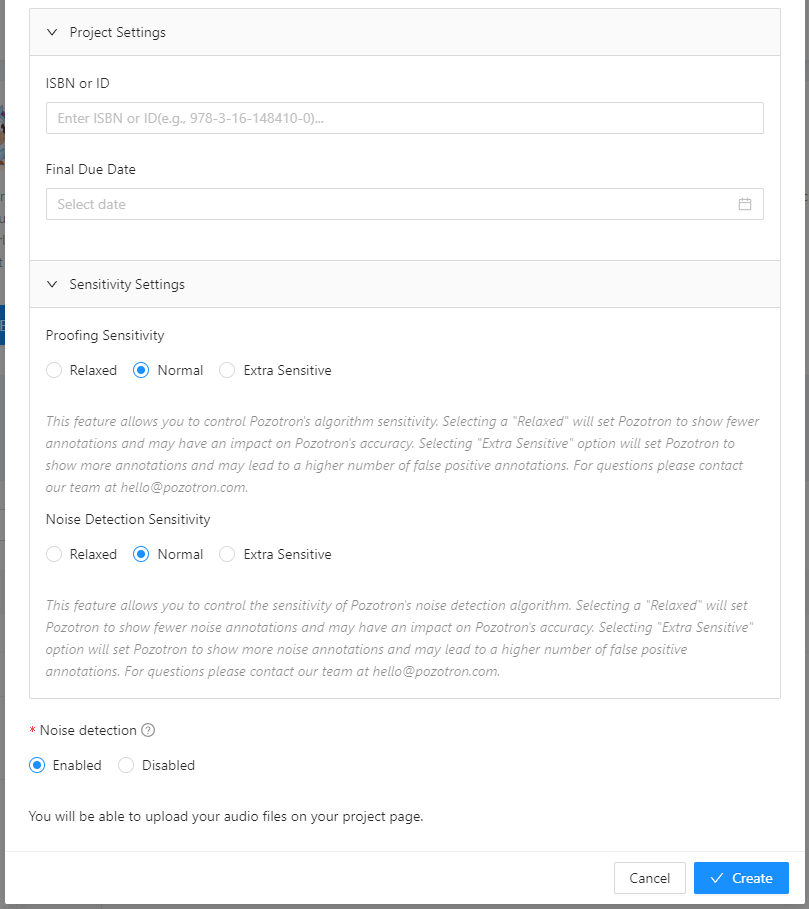 Feel free to adjust these however you'd like! Once you've selected those settings, go ahead and click the ✓ Create button!
Troubleshooting
There are some common issues you may face with your script and PDF formatting. For more information, please check out our support page for PDF Formatting Issues.
Pre-Project Checklist
We've put together a handy pre-project checklist to get you started!