With our 'Archive Chapters' function, you can safely remove audio chapters from your project without deleting them.
You can easily archive any chapter in your project by clicking the "Archive" button at the top right corner of your project.

This will open a dialogue box where you can select the chapters you wish to remove from your project. Do this by selecting the red archive button next to those chapters.
You can also recover a chapter that you've archived previously back into your project from this screen. This way, you don't lose any data accidentally.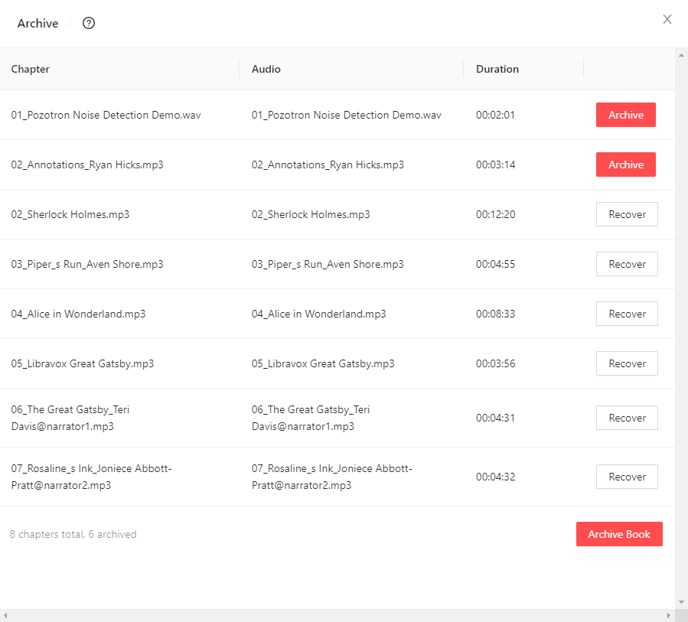 For a more detailed walkthrough of how to do this, take a look at our video below: